To make up for the last post, here's a couple of pictures of the PT clan from the School picnic today.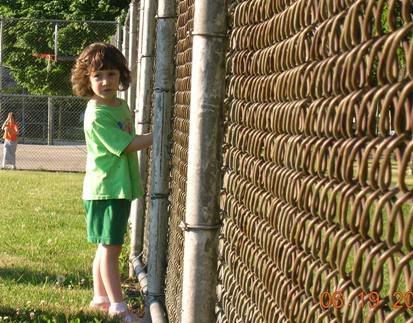 CrazyTweenie at the fence. No, there's no escape...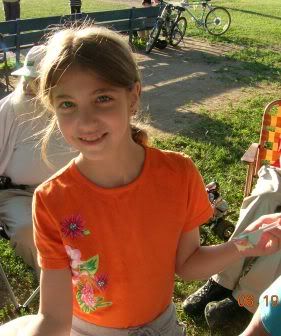 Daughter2 (D2) says "Chew-broccoli!" (works much better than "smile")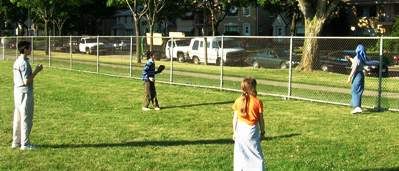 Follow the bouncing ball...right over the fence...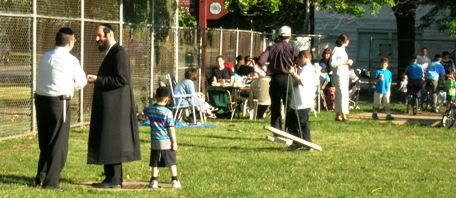 Some other picnickers...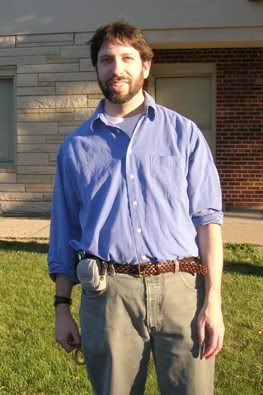 Where's he hiding the PDA????
Here's an older pic for you longtime readers: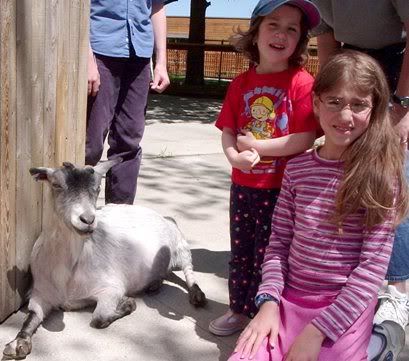 The Goatface Club