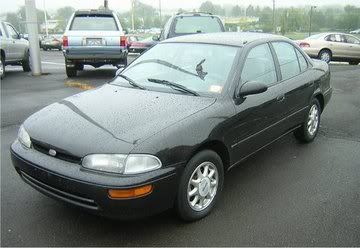 I did a Kelly Blue Book lookup for my '94 Prizm. I need the number for a financial aid form.
$1215
I guess they don't figure in sentimental value.
I'm thinking about doing a series of posts on cars I have owned, and asking readers to comment on their own. Like my first Jalopy, my first new car, etc. Any thoughts?
UPDATE:
I just unlocked the closest thing to my beloved Geo in Gran Turismo 4: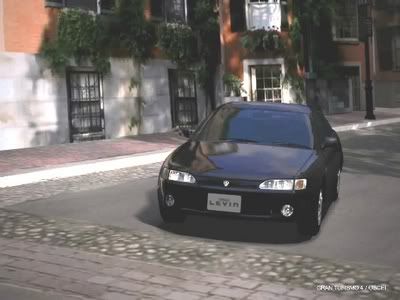 This is an
in-game
"photo" of a Toyota Corolla Levin. I showed it to my son as I cruised down the streets of Tokyo. He was not impressed.
"I've never seen
your
car go 104 miles per hour."
That, son, is why G-d invented video games.